Are you friendly and like to meet new people? If so, consider becoming a volunteer with the Greeting Team. As a Greeter, you will help LCC members and guests feel welcome as you answer their questions and give directions.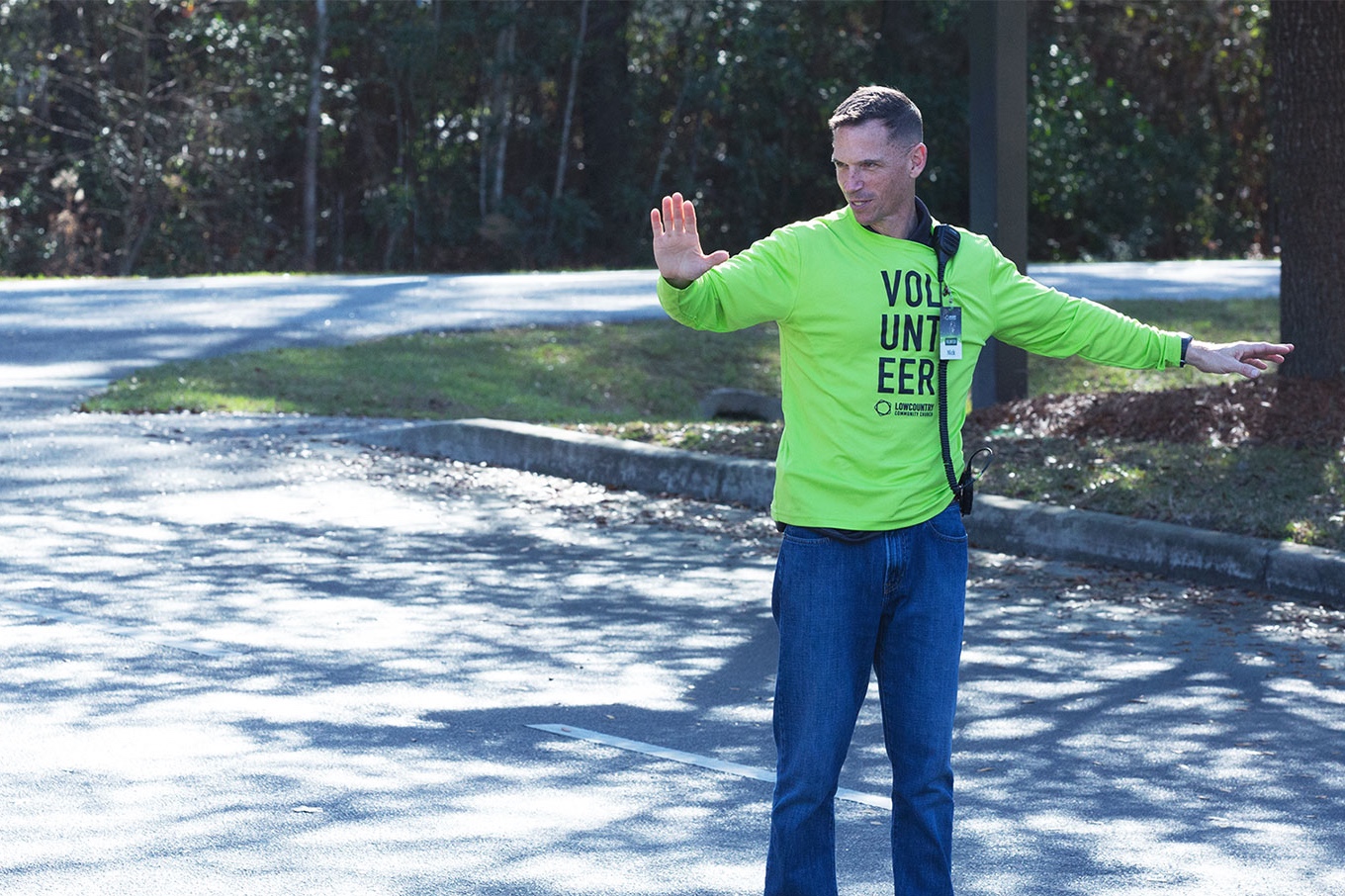 Be the first point of contact for LCC guests. As a member of the Parking Team, you will ensure a safe flow of traffic while you welcome people with a smile and direct them to a parking spot.
Share God's love with others as you welcome new visitors, answer questions, and give directions to guests at the Info Islands in the Concourse and at the Welcome Tents.
Make guests smile and feel at home while you guide them to an available seat in the Main Auditorium. As an usher, you will also collect the offering and serve communion.
Make an impact as a Special Services Team member as you assist in ushering, parking, or registration at special services and events held at LCC, including concerts, conferences, and Christmas and Easter services.
If you like to chat on the phone, then being a part of the Connection Team is a great opportunity for you. Meet new people and make new friends as you call first-time LCC guests to welcome them and help them get connected.